Meny
Longitude 16°48`08
Latitude 59°29´17
Wooden boats
In the wood workshop we have all the tools to make the most efficient job possible. The shipbuilding hall is equipped with a large humidifier, so that your boat does not burst apart.
We do everything within wood, some before and after photos
Ariel a 5-Metre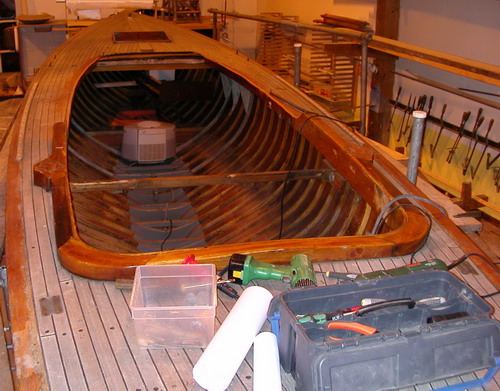 Ariel after we have removed the superstructure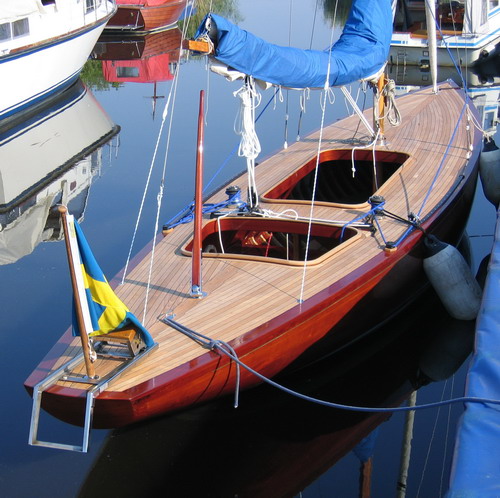 After the new interior and deck, it's time for Ariel to leave us
Lisbeth V a 6-Metre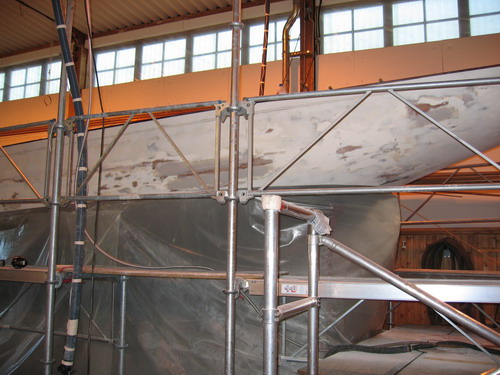 After much sanding, etc.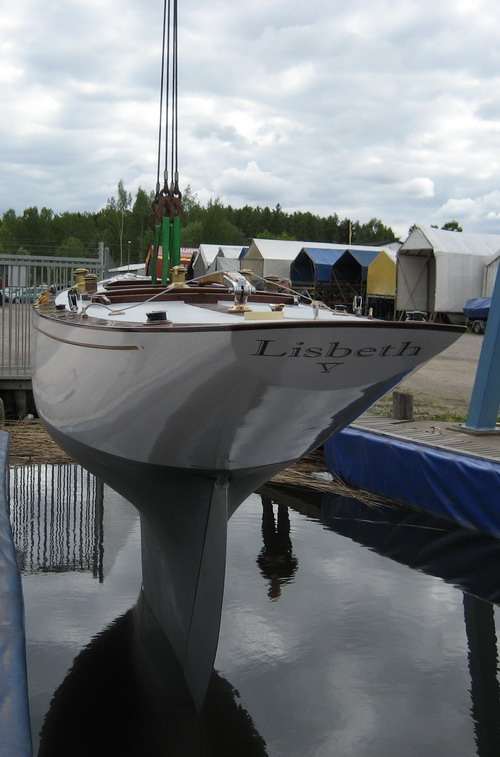 Time to get get in the water
Ondine a Udell 22 square meter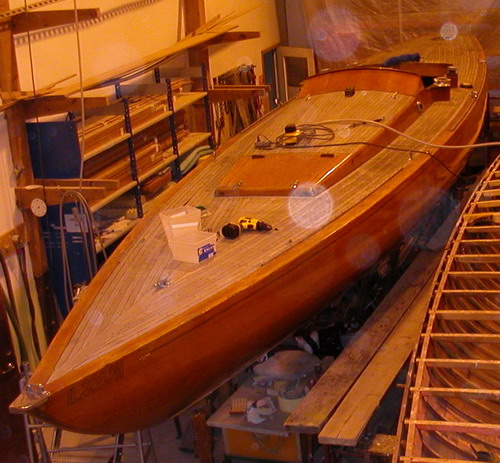 Before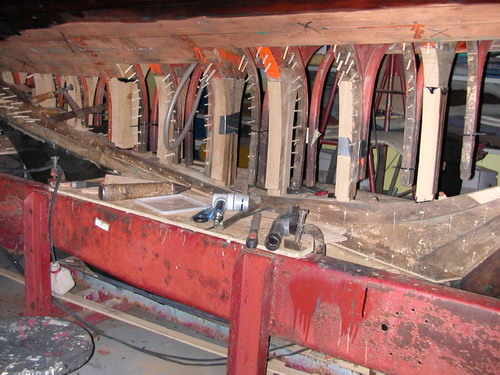 Changed frame and rib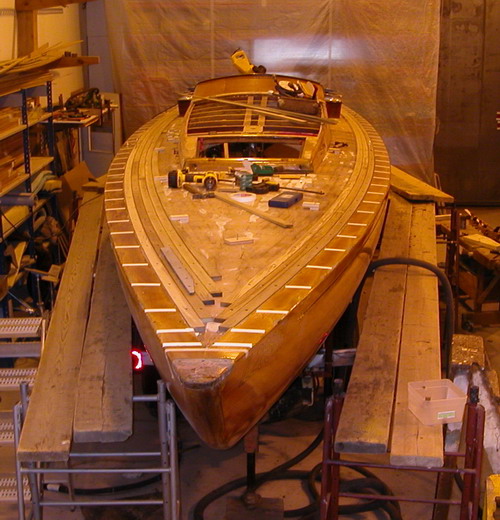 New deck and cabin roof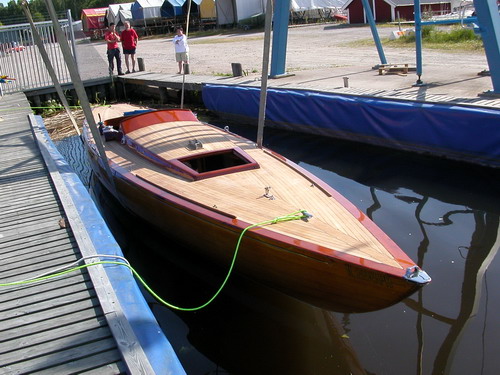 Sanding and varnish. After that, it's time to get in the water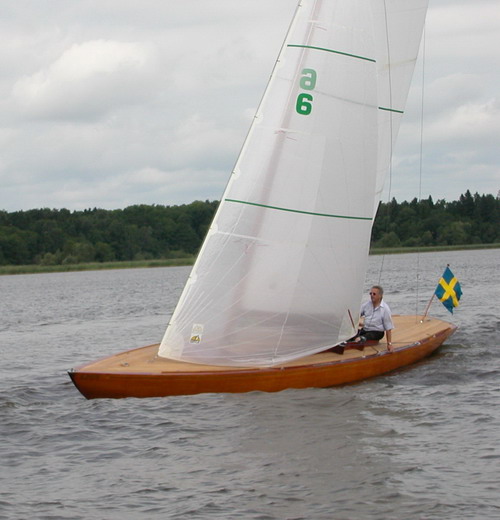 Per Schelin test sail her
Chris Craft Commander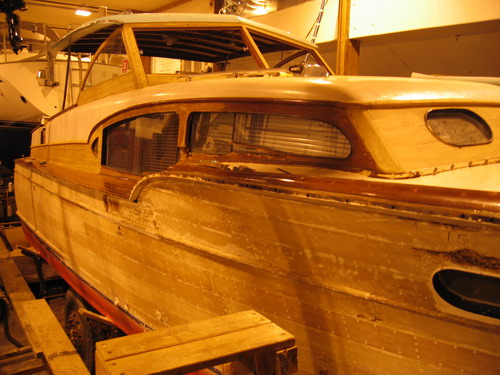 When the boat came from the United States, the hull was painted white with a hard plastic paint, with the result that the wood had dry rot. Total scraping the outside, repairing the rot at 25 locations in the hull, and several places around the cabin.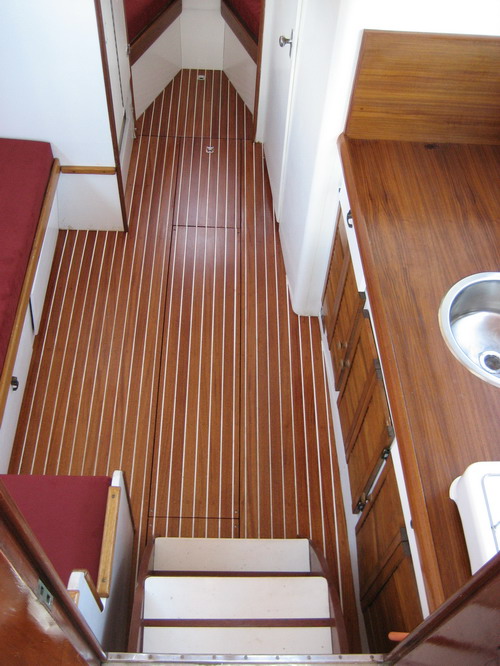 New cabin sole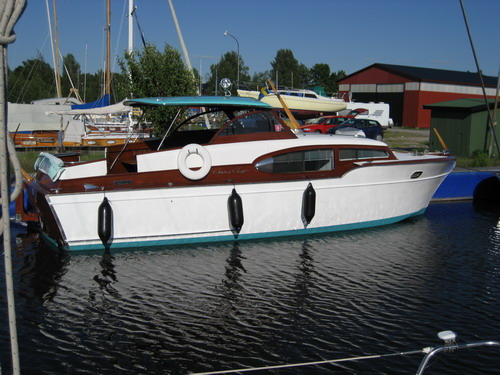 Finally in the water
M25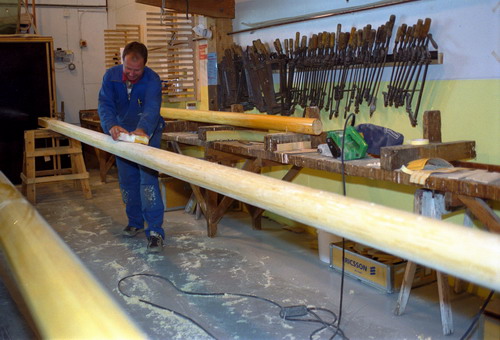 Manufacture of wooden masts for a M25